A position is vacant for a Carpenter with Commercial experience
---
The Ledcor Building team in Dawson Creek, BC, is seeking a carpenter with sound commercial carpentry experience. The candidate has to perform different types of carpentry-related activities for the project under proper guidance of the superintendent.
It is a contract basis job that will last for 13-months.
Duties and Responsibilities:-
Should have the capability to understand blueprint readings for creating layouts along with selected materials, planning sequences and procedures of work, computing and marking materials to get rid of expensive errors.
Should contain good knowledge with concrete forming and engineered forming systems to appropriately develop concrete forms, scaffolding, bridges, trestles, tunnels, shelters, towers and other structures.
Accomplish the different types of tasks like stain-grade trim work, hang doors, drill and set door hardware, set windows, layout for stairs and common rafters, read blueprints, employ perfect math skills.

Verify finished units to ensure that they are level, square, plumb as well as contains the exact size, shape and location.
Monitors first aid services to all personnel on the work-site as required.
Execute other associated duties which can also be entrusted in due course.
Requirements:-
At least 4 years' of carpentry experience in a commercial or industrial construction setting. Red seal journeyman ticket an asset.
Level 2 or higher First Aid ticket. Certified Safety Officer (CSO or NCSO) would be an added benefit.
Effective accomplishment of pre-employment drug and alcohol requirements.
Should contain proven capacity to work under minimal direction.
Work Conditions:-
Site based position.
The candidate may have to perform duties in outdoors in different weather conditions.
The candidates who dwells in Dawson Creek and surrounding areas will get advantages because of convenient location of this project.
It is NOT a camp based position and there will be no accommodation facility.
To apply for this post, click on the following link
Apply Now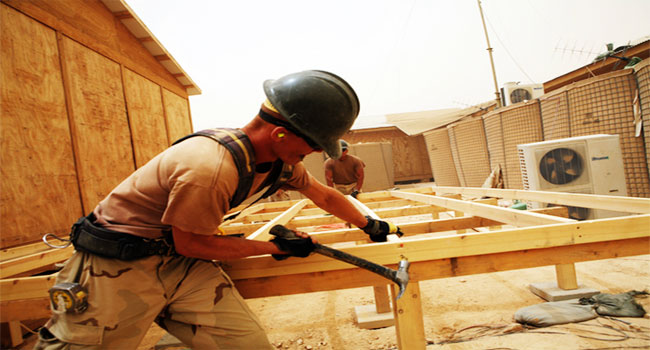 Image Courtesy:- www.bbmlive.com