TRUSS4 – An exclusive software for roof truss design
---
TRUSS4 is a useful software intended for designing roof truss. It is specifically useful for manufacturers of timber trusses containing punched metal fasteners.
TRUSS4 has diverse applications in all parts of the truss production which range from structure modeling and structural analyses, economic calculations to manufacturing documentation and production control.
This construction software contains user-friendly user interface having 2D and 3D workspace.
Quickly perform structural design and verification on the basis of selected design standard.
It offers full manufacturing documentation of project along with controlling files for CNC machines.
The software comprises of brief analysis of economic characteristics concerning the project.
TRUSS4 version 10 is the most updated version released in December 2016. It includes the following features :-
End cuts are produced in the software Truss 3D
Expanded choices for manufacturing documentation and saw exports
Expanded table in "Truss check"

Choice of detail in step down hip
New printing options
National annex for Austria
To download a demo version, click on the following link.
Download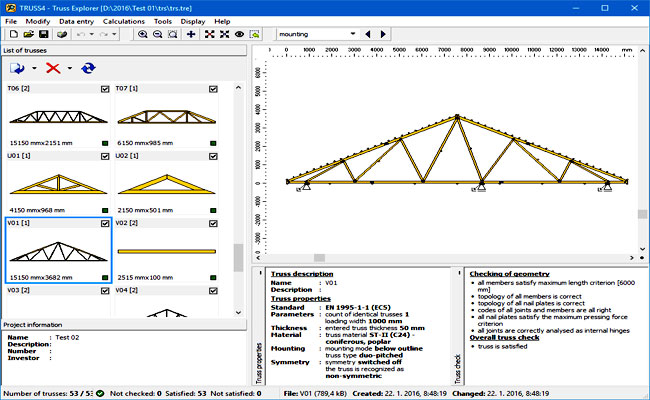 Image Courtesy : www.finesoftware.eu